Admittedly, there doesn't always have to be a special occasion to open a bottle of champagne, but when there is one, like New Year's Eve, it's even more delightful to toast with the sparkling wine.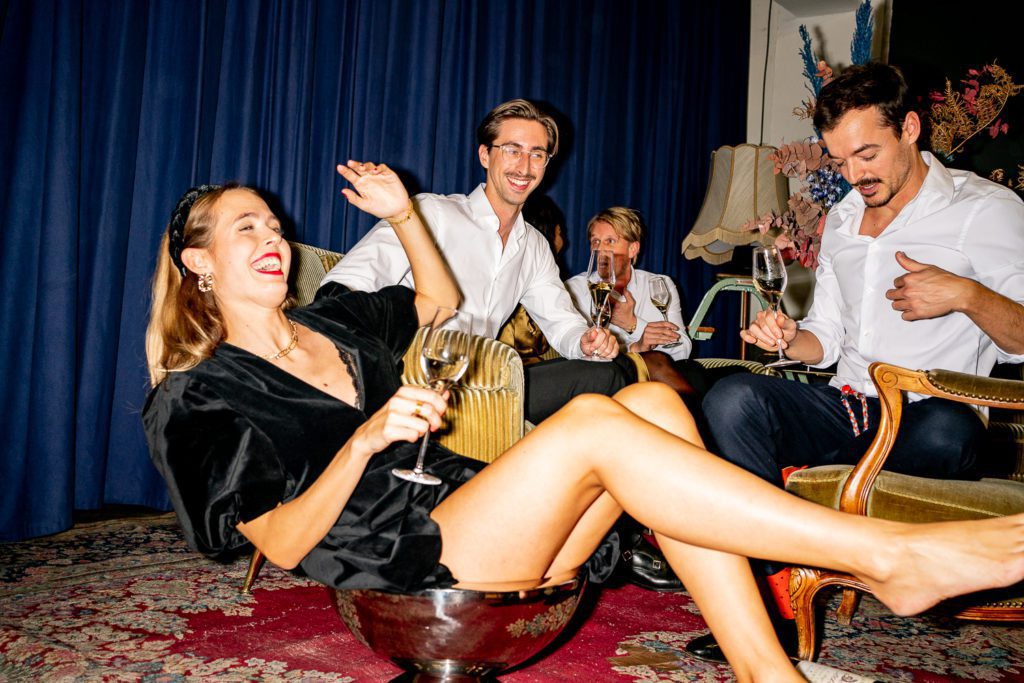 1. POP CORKS INSTEAD OF FIREWORKS
Okay, you don't have to completely rule out fireworks, but considering the CO2 emissions on New Year's Eve, you can certainly replace some rockets with the popping of a champagne cork. However, caution is advised for inexperienced individuals: it's better to hold the cork firmly and twist the bottle to avoid accidents. Besides, it's undeniably classy to open a bottle at the stroke of midnight rather than starting with firecrackers right away. And let's be honest: there will be fireworks in the vicinity anyway, so why not sit back with a glass in hand and enjoy?
2. CHAMPAGNE IS SEXY
The popping of the cork, the fizz in the glass, the beautiful bottle: there are plenty of reasons why drinking champagne is simply sexy. The bottle looks great in a 'Happy New Year' Instagram post, shared enjoyment loosens the atmosphere, and the elegant glasses are guaranteed to match any conceivable New Year's Eve outfit. In short, holding a glass of champagne exudes more class than the obligatory beer bottle.
3. TO COMPLETE YOUR OUTFIT
Alright, caught: this point could have already been checked off under 'Champagne is sexy.' But once again, because it's so nice – the right champagne glass in hand, paired with the straw-yellow to deep golden color of the contents, makes even home New Year's Eve party outfits look chic. Whether you're celebrating the New Year in a classic glittery look or spending the evening with your partner on the couch in sweatpants – a glass of bubbly completes every look.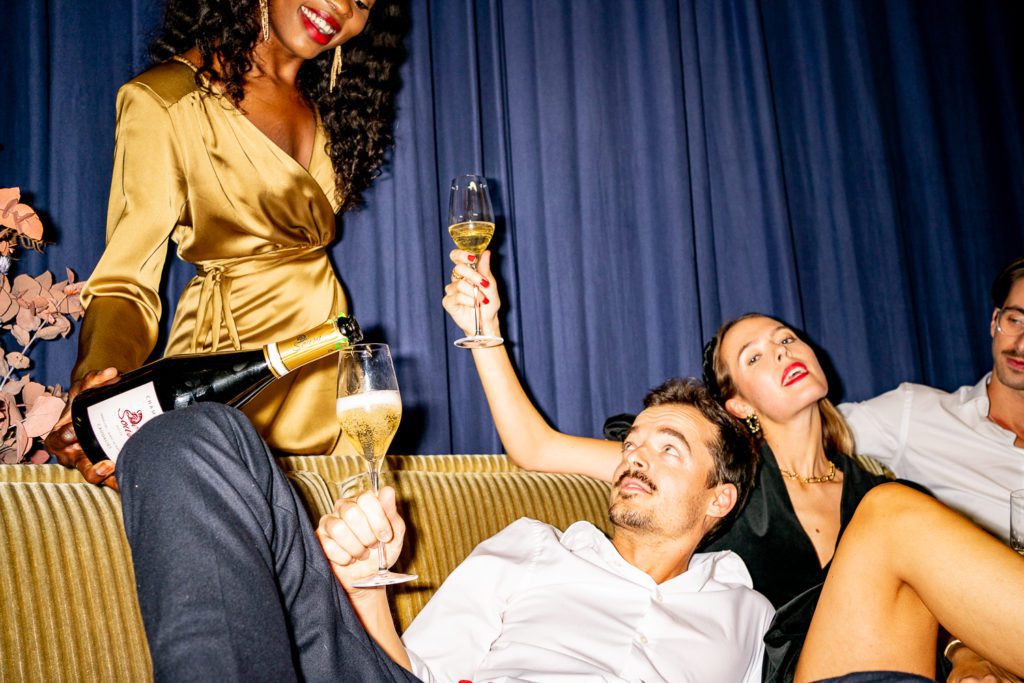 4. TO ENSURE A HAPPY NEW YEAR
Toasting the new year with the king of sparkling wines can only be a good omen for everything that may come. If you start January 1st happy, you'll stay happy, and champagne provides the right impetus (get it? Toasting). And it's no coincidence that people usually drink the finest of sparkling wines to wish for 'good luck and good health.'
5. GETTING TIPSY – BUT STYLISHLY
Finally, there isn't much left for us to say. However, since champagne is, of course, alcohol and the enjoyment of it often carries a certain desire for intoxication, we shouldn't ignore the gentle, headache-free buzz that the fine, delicate bubbles bring. While wine and beer consumption often come with a certain heaviness and drinking hard alcohol not infrequently results in memory loss, champagne tends to be more invigorating and fun. And if these aren't enough reasons for you to toast 'Happy New Year' with champagne, then we don't know what else to say.
OUR CHAMPAGNE RECOMMENDATIONS FOR AN UNFORGETTABLE NEW YEAR'S EVE CELEBRATION
MORE ARTICLES