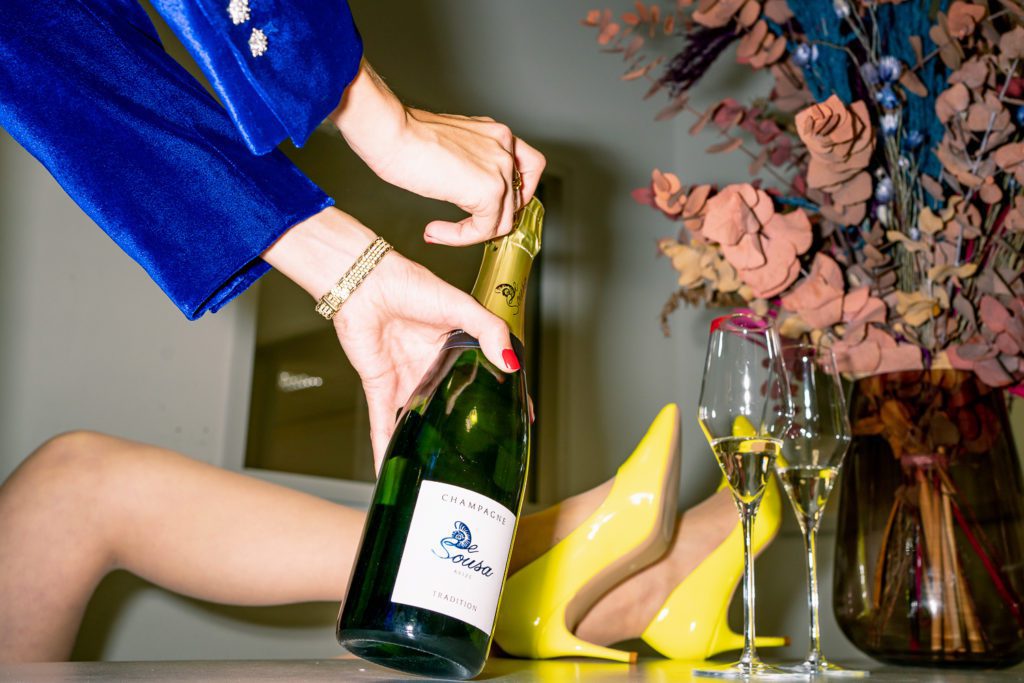 Rule number 1: Make sure that no one has shaken the bottle, bbefore you open your Champagne! 
Also, check the area around you for people who might be in shooting range and have a suitable champagne glass ready! 
1. PULL OFF THE CAP ON THE BOTTLE NECK1. PULL OFF THE CAP ON THE BOTTLE NECK
Before you can open your champagne, you must first remove the cap from the neck of the bottle. To do this, cut along the bottom of the basket with a knife or use the strip to open it.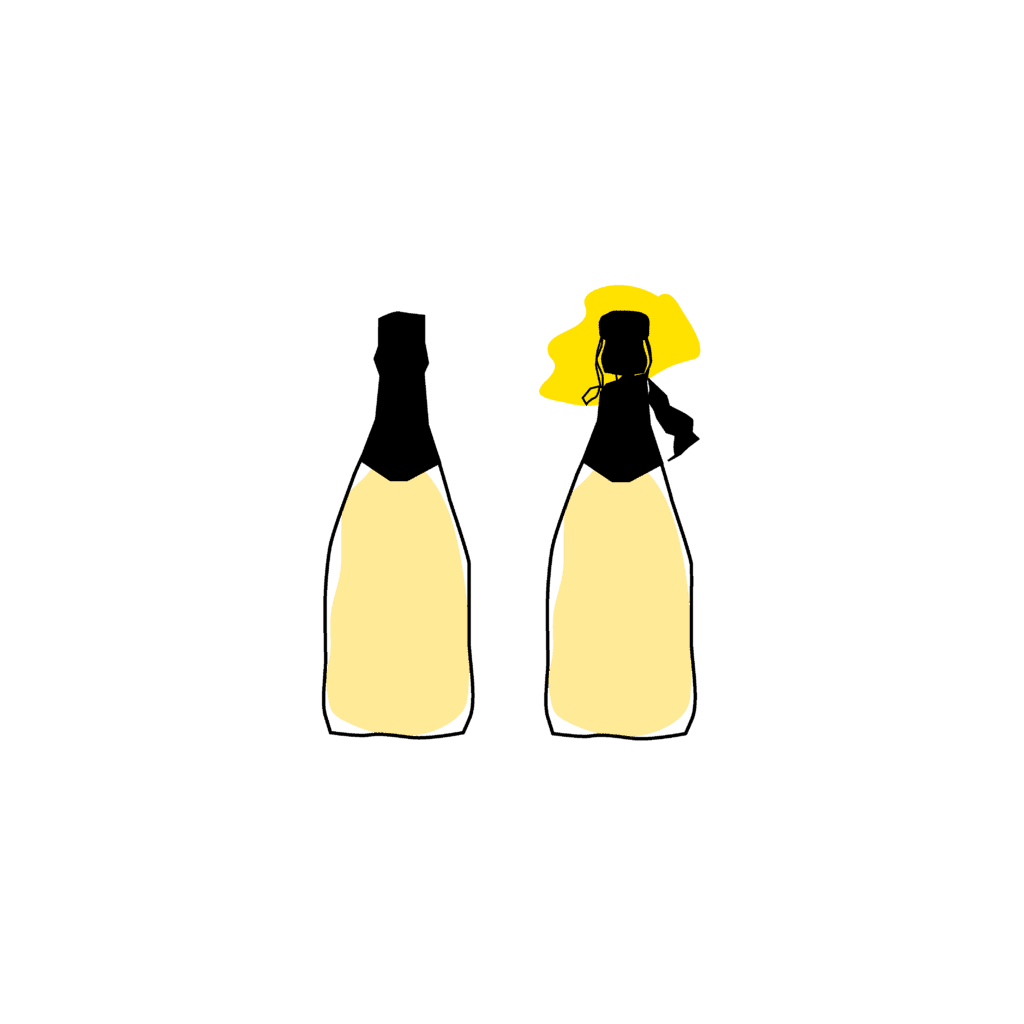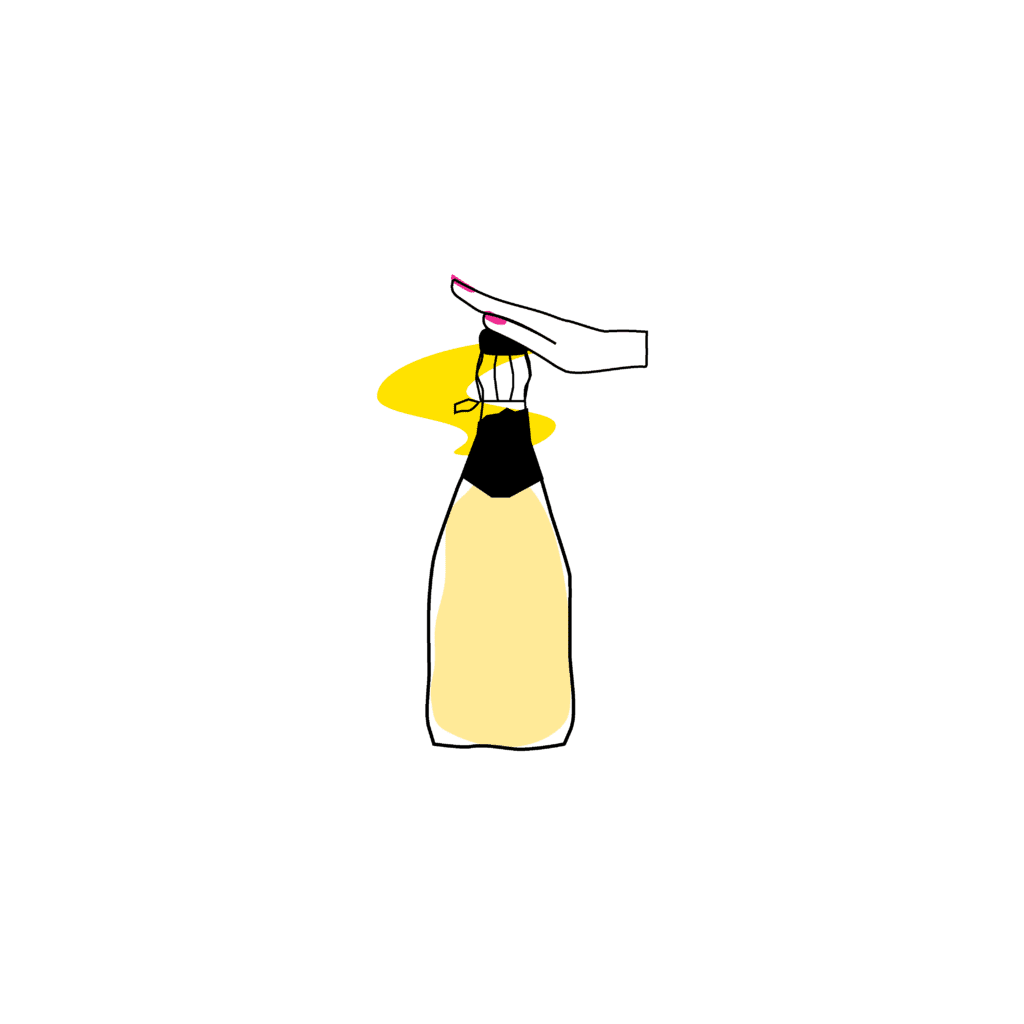 2. REMOVE CAGE
Secure the cork with your thumb and hold the champagne bottle away from you at a 45 degree angle. Now you can begin to remove the basket with six half turns on the cable of the basket. Once you've done this, you should continue to leave the basket on the cork as it provides some support.
3. LOOSEN CORK
Continue to press the cork on the neck of the bottle and do not let go while slowly turning the bottle (not the cork!) with your other hand. The rising carbon dioxide will now slowly lift the cork.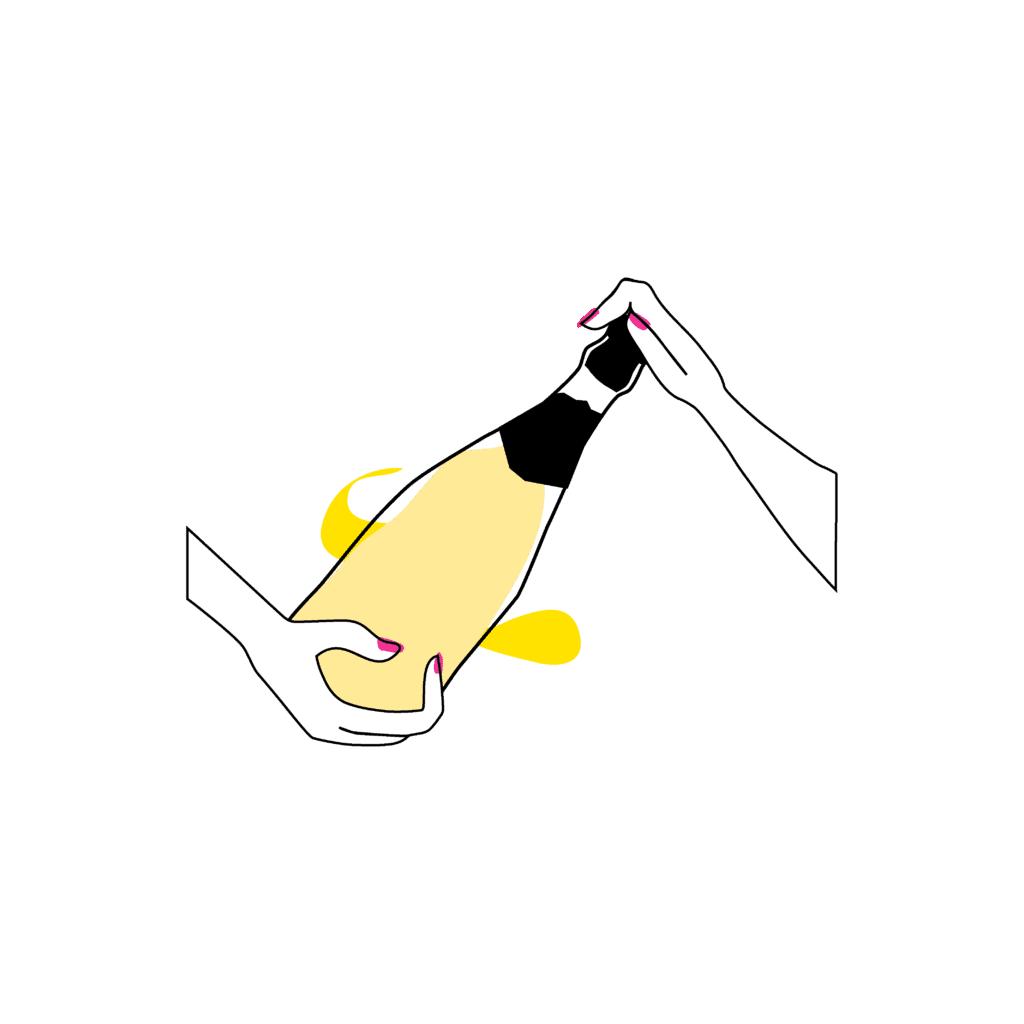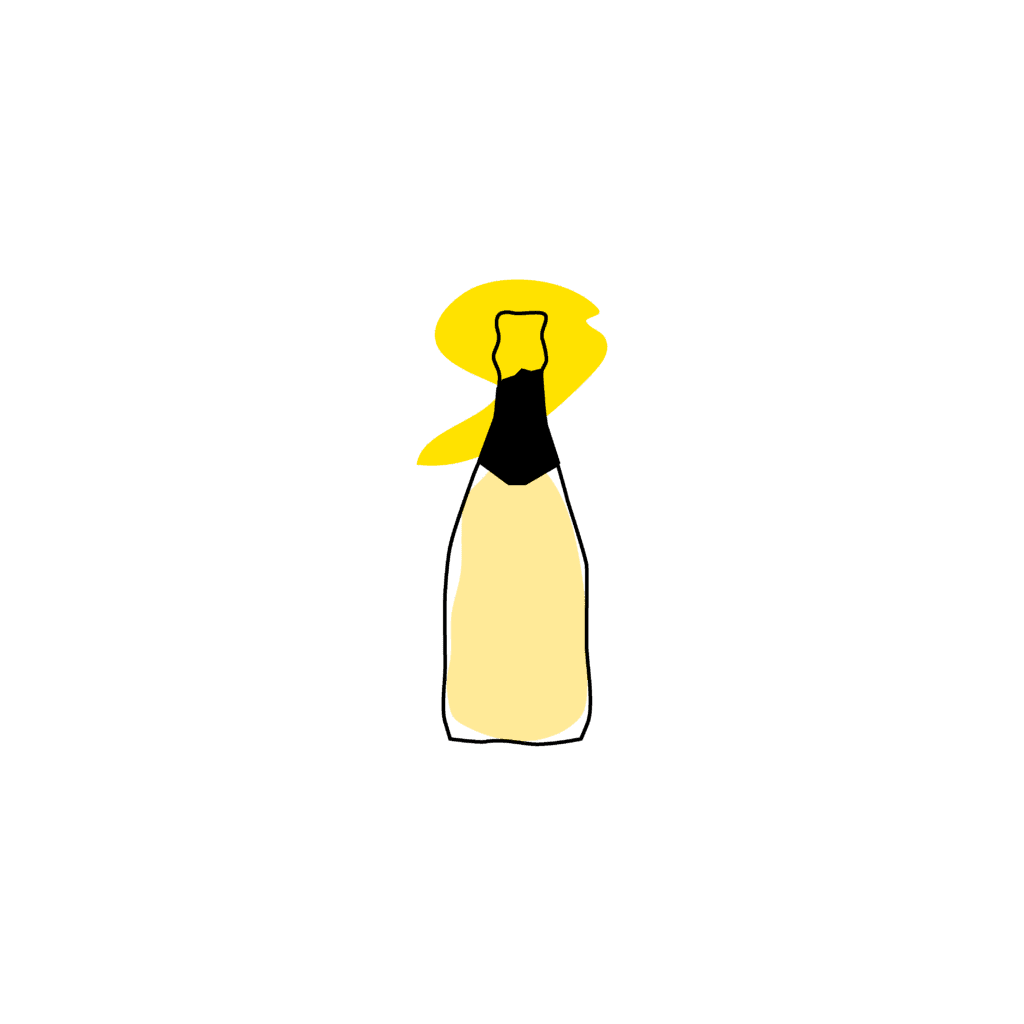 4. OPEN WITHOUT PLOP!
You can now very slowly take the pressure off the cork and slowly release it. Remove it slightly sideways to allow the carbon dioxide to escape gently. You should not let the cork pop as it is usually done. A slight hiss is quite sufficient and keeps all the bubbles in the champagne. There where they belong… and at the same time no one is hit by champagne spraying around à la Formula 1. 
5. SANTÉ!
Now you've almost reached your goal: make sure the champagne is at the right temperature. Santé!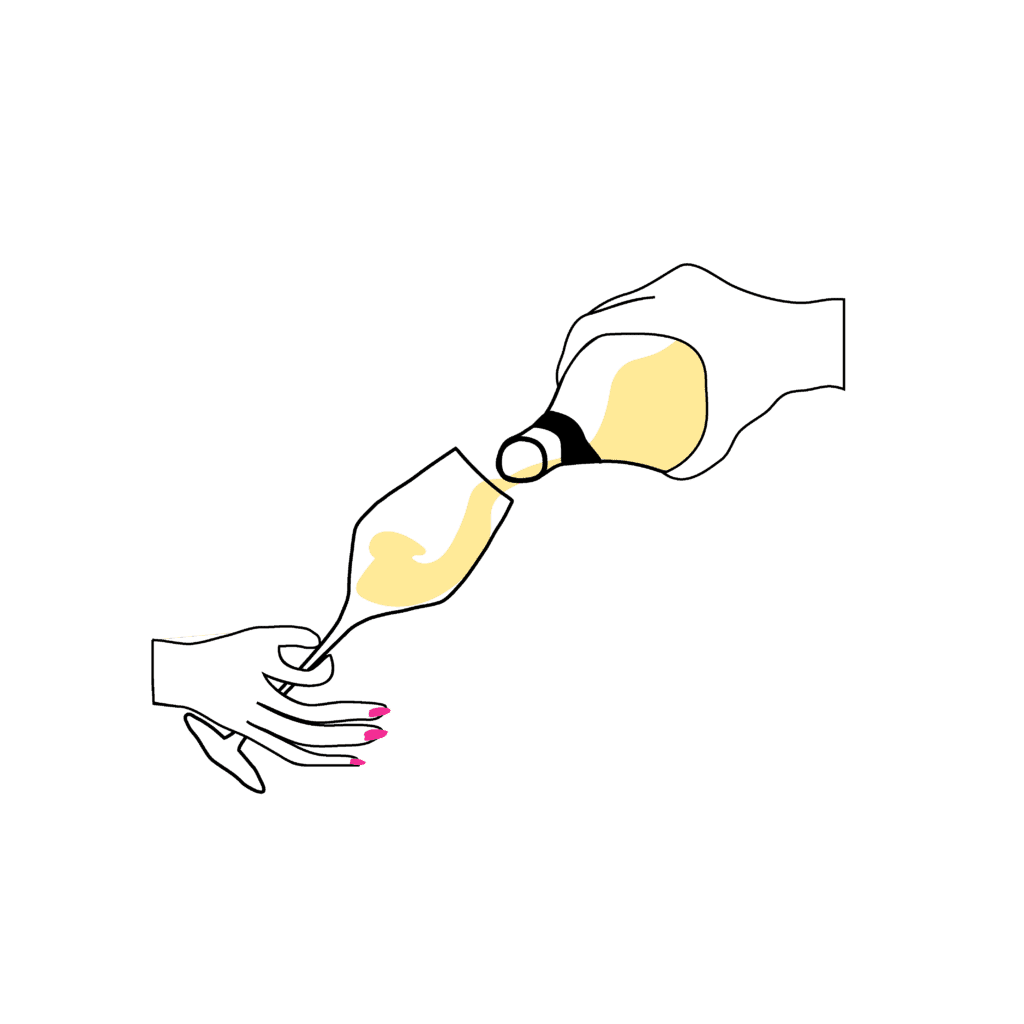 OUR CHAMPAGNE RECOMMENDATIONS – FOR YOU TO PRACTICE ;)
MORE ARTICLES