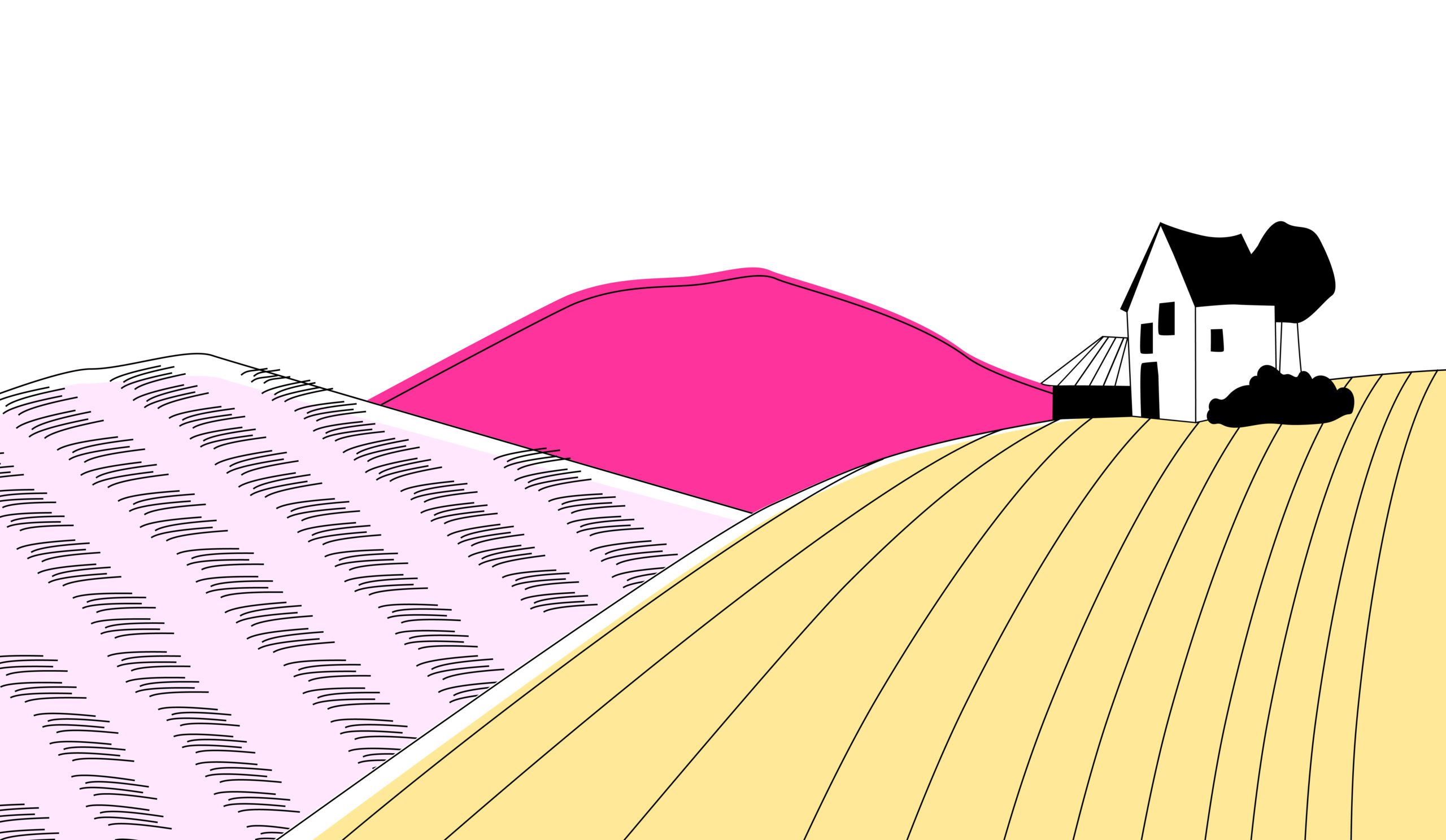 CHAMPAGNE GRAPE VARIETIES – SHORT AND SWEET
In Champagne, three main grape varieties are basically allowed for cultivation:
Chardonnay (white grapes)
Pinot Noir (red grapes)
Pinot Meunier (red grapes)
In addition, four other grape varieties, which have become quite insignificant, are also permitted:
Arbanne (white grapes)
Petit Meslier (white grapes)
Pinot Gris (white grapes)
Pinot Blanc (white grapes)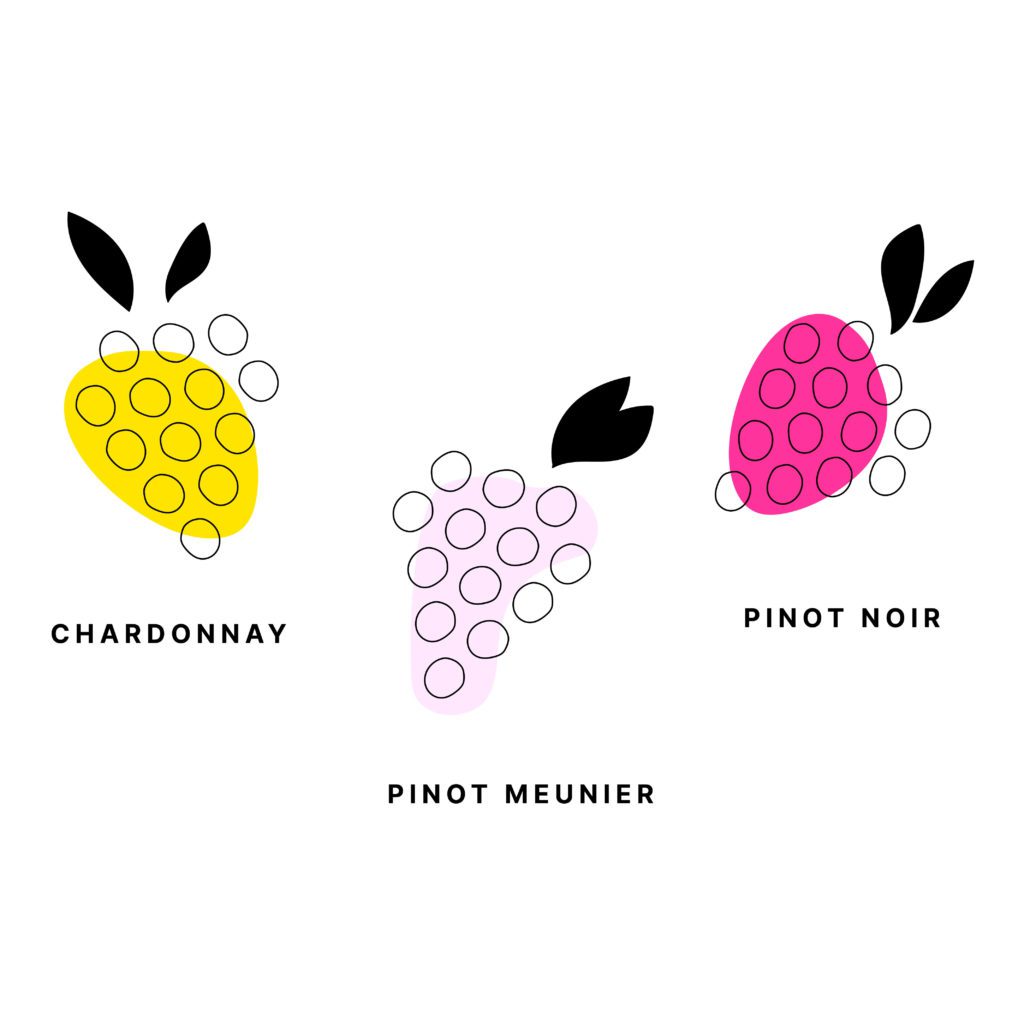 CHAMPAGNE GRAPE VARIETIES – THE THREE CLASSICS
Those who know a little about Champagne are certainly familiar with the three common grape varieties of Champagne: Chardonnay as the white grape and Pinot Noir and Pinot Meunier as the red grape varieties. Most of all champagne is made from these three classic grapes. Depending on the composition and proportion, they define the taste and character of the champagne.
FOUR OTHER RATHER UNKNOWN CHAMPAGNE GRAPE VARIETIES
Surprisingly, there are also four other grape varieties, namely Pinot Gris, Pinot Blanc, Arbanne and Petit Meslier. However, these four do not even represent 0.3% of the total cultivated area in the Champagne. This is due to a phylloxera crisis which, in the summer of 1865, ruined the harvest and made life difficult for the winegrowers. Since then, the three classic grape varieties representing almost the entire winegrowing area (about 34,000 hectares) in the Champagne.
CHARDONNAY – THE WHITE CHAMPAGNE GRAPE VARIETY
The white grape is found on about 30% of the cultivated area and is the preferred grape of the Côte des Blancs sub-region. It is crucial for the character of Champagne and gives a fresh, acidic note with floral and often mineral aromas. Chardonnay as a Champagne grape variety ensures vibrancy and minerality.
By the way, Blanc des Blancs (French, literally for "white from white") is the term for Champagne that is usually produced exclusively from Chardonnay grapes.
A Blanc de Blancs is often more storable than classic cuvées or champagnes made exclusively from red grape varieties and can often grow very favorably during this time.
PINOT NOIR – POWER & STRUCTURE
Pinot Noir as a red grape variety accounts for about 38% of the area under cultivation and is a pioneer in the Montagne de Reims and the Côte des Bars. The berry aromas of red fruits come with a lot of power and give the champagne strength, volume and structure.
Champagnes with a high Pinot Noir content are more full-bodied, more vinous and richer in red berry flavors than their Chardonnay counterparts.
CHAMPAGNE GRAPE VARIETIES: PINOT MEUNIER
This grape variety, also a red grape, is planted to the remaining 32% of the total of about 34,000 hectares in the Champagne. Meunier is an exceptionally robust grape variety because unlike the other Champagne grape varieties, it does not need as much heat to ripen. The soft, fruity aromas of Meunier develop quickly and complete the flavor of the Champagne. As a Champagne grape variety, Meunier stands for both opulence and fruit, and offers an intense bouquet.
Are you looking for Champagne with a high Pinot Meunier share? Then you should definitely take a look at the winemaker champagnes from Jeaunaux Robin.
OUR BLANC DES BLANCS CLASSICS
MORE ARTICLES